BASELINE 9000 MNME
Beskrivelse
METHANE / TOTAL HYDROCARBON ANALYZER
Continuous monitoring of methane, non-methane and total hydrocarbons based on a methane / total hydrocarbon calibration.
MOCON's Baseline® 9000 MNME is designed for rapid measurement of the total hydrocarbons, methane, and non-methane hydrocarbon content in gas samples.
The Baseline® 9000 MNME uses a flame ionization detector (FID) in conjunction with an oxidation catalyst switched in and out of a portion of the sample stream. The catalyst oxidizes all hydrocarbons except methane to produce a methane measurement. This catalytic reaction relies on the presence of oxygen (O2) in the sample. The methane value is then subtracted from the total hydrocarbon concentration to determine the non-methane hydrocarbon reading.
Output options include analog, digital and logic capabilities.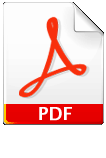 Tilleggsinformasjon
| | |
| --- | --- |
| Gasser | VOC flyktige organiske forbindelser |
| Egenskaper | 0-20 mA, 4-20 mA, Display, FID, Pumpe, Releer, RS232 |