Gasdetektor Meridian
Beskrivelse
Meridian is the next generation in fixed gas detection and is the industry's first truly universal gas detection platform.
It features a single detector head that works in all applications, a simple user interface and plug & play sensors.
Meridian is certified to the highest international standards allowing one instrument to be used across the world.
• Easy to install and commission, reducing start-up time and labor associated with installation
• One product for toxic and combustible applications, lowers your inventory and training costs
• A 'future-proof' plug and play design allows all future sensing technologies to easily integrate into the unit
• Common user interface for toxic and combustible applications is easy to learn and easy to maintain
• Up to 3 sensors are supported allowing for multiple gas detection with one transmitter
• Plug & play sensor install is fast and easy and doesn't require declassifying the work area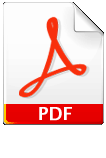 Tilleggsinformasjon
| | |
| --- | --- |
| Egenskaper | 4-20 mA, ATEX, Display, Elektrokjemisk, Halvledere, HART, Katalytisk, MED, Modbus, Releer |
| Gasser | Ammoniakk NH3, Eksplosive gasser, Giftige gasser, Hydrogen H2, Hydrogencyanid HCN, Hydrogenfluorid HF, Hydrogenklorid HCl, Hydrogensulfid H2S, Karbonmonoksid CO, Klor Cl2, Klordioksid ClO2, LEL Nedre eksplosjonsgrense, Nitrogendioksid NO2, Oksygen O2, Ozon O3, Svoveldioksid SO2 |