Analox COSAMS Submarine Gas Monitor
Beskrivelse
Analox Submarine Gas Monitor
The COSAMS submarine gas sensor (carbon monoxide submarine atmosphere monitoring system) offers continuous real-time monitoring of carbon monoxide (CO) in the living accommodation and machinery spaces on submarines. As it is not sensititive to hydrogen (often used in fuel cells), like many carbon monoxide monitors are, the COSAMS will not produce 'false positives'.
Real-time continuous monitoring, with 90 days data-logging
Uses an infrared rather than electrochemical cell – so it is not sensitive to hydrogen or water vapour
Easy to maintain – can be maintained on the boat or in the dockyard, limiting downtime
Built in auto-zero function to ensure stability
Hardwearing – can withstand 22g shock and can withstand temperatures up to 50°c.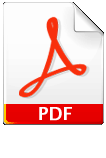 Tilleggsinformasjon
| | |
| --- | --- |
| Egenskaper | 4-20 mA, Display, IR |
| Gasser | Karbonmonoksid CO |